December Meeting Dinner
December 8th 2022 for 6PM Seating,
Please arrive between 5:00 to 5:30 PM
6304 N Oak Trafficway
Gladstone, MO 64118
https://www.smokehousebbq.com/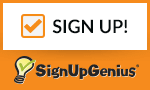 This is a Social Gathering, No Meeting Business will be conducted. We encourge you to bring your Spouse, Significate other, or Friend.
Enjoy the Evening and Fellowship.
NEW HF Digital Data training net
MO Digital training net following the MESN on Sunday's, Starting Nov. 27th. Starting after the MESN net, at Approx. 2:30 PM
Plan to use a frequency of 3598 KHz,
tone center frequency of 1500 Hz.
From: Neil Preston W0NRP <w0nrp@yahoo.com>
Subject: HF Digital Data training net
Date: November 25, 2022 at 11:42:03 PM CST
To: "W0NRP@winlink.org" <w0nrp@winlink.org>
Reply-To: Neil Preston W0NRP <w0nrp@yahoo.com>
Greetings!
We will attempt the first MO Digital training net following the MESN this Sunday, Nov. 27th.
This will be an exploratory and introductory session to find out what propagation characteristics are and what modes may be practical.
I am expecting to focus on the NBEMS software suite programs FLDigi, FLMsg and FLAmp. If you do not have the most recent version of these programs, see the list below, download them and install them on your computer. A Windows 10 system is recommended, as that is most common and well known. We may need to discuss configuration of the programs for the first session or two. For other hardware and OSes, you may need to find another user for assistance.
To make this easier, we will use a Zoom session to coordinate operations and discuss our objectives and methods. We can deal with questions, configurations, and operating practices.
Zoom meeting will be available after about 2:20 PM. Here is the info to participate:
Nov 27, 2022 02:20 PM Central Time (US and Canada)

Register in advance for this meeting:
https://us02web.zoom.us/meeting/register/tZcqcu2qqjwsE9MwP4r3qJNYQtWcTj4MdSm3

Meeting 837 5424 7697
Pass code 055867
After registering, you will receive a confirmation email containing information about joining the meeting.
When we are ready to run the net, I plan to use a frequency of 3598 KHz, with a tone center frequency of 1500 Hz.
I will open with a net call and information preamble, after which I will call for digital check-ins. In this first session, the main purpose will be to verify that all participants have their station up and running, or help participants to achieve it. By this method we can also investigate the prop characteristics. In future nets, I expect to explore modes and capabilities of the software and develop the skills that I listed in the previous email.
I hope to hear you then!
73,
Neil W0NRP
Lee's Summit MO
ARES January 26th 2022 Monthly Meeting
Smthville Fire Station
341 Park Drive, Smithville Mo
(Across form Quick Trip)
From 7:00 PM to 9:00 PM
Program will be:
TBD
ARES Members,
2022 is going to be another great year for Northland ARES, so please take a couple of minutes and mark your calendar with our monthly meeting Dates;
January 27th
February 24th
March 24th
April 28th
May 26th
June 23rd
July 28th
August 25th
September 22nd
October 27th
November 24th
December (Dinner Meeting Local Restaurant)
Will see you at the meeting.
******************************************************************************
Remember we have 2 weekly radio nets,
Tuesdays Nights;
7:00 PM Voice Primary Net on 146.790 -600 PL 107.2
Sunday Nights;
8:00 PM Digital on 147.330 +600 PL 151.4
I look forward to hearing you on the Air.
Thanks for your volunteerism